Drawn from the Margins: Troika! Compatible Adventure
A downloadable Troika Adventure
Get this Troika Adventure and 504 more for $5.00 USD
View bundle
Illuminated Troika! Adventure
Six unique backgrounds
Over 50 illuminated illustrations
Full-color maps of the locale
74 pages of adventure and setting
36 monster bestiary
Cat elections and dog doctors
Snail jousting and naughty monks
Inkwell Abbey boasts the greatest scriptorium of this Sphere, and their illuminated manuscripts are second to none. Every monk there takes great pride in this and spends their life dedicated to their art.
Every monk except Albert Fong.
Brother Fong was an incorrigible doodler who filled the margins of his manuscripts with strange monsters, happy animals, and a whole bunch of rabbits and snails. These minor vandalisms would have been forgivable, but Albert Fong was (unknown even to himself) a sorcerer. A wild magic surge brought life to every image in the book Albert was working on.
The exact number of casualties is still being determined.
Those monks that survived now shelter in the nearby Blackriver Village. Their stories have alarmed the peasants, and the local lords are coming with their armies to wipe away these sorcerous creatures. They arrive in three days.
The villagers do not want to wait that long; they're looking for brave people to clear out the monastery. The surviving monks want their hostage brothers rescued from the strange rabbit-folk that have taken over the hills north of the abbey. Albert Fong begs you to resolve the situation without violence.
What will your heroes do?
Purchase
Get this Troika Adventure and 504 more for $5.00 USD
View bundle
In order to download this Troika Adventure you must purchase it at or above the minimum price of $25 USD. You will get access to the following files:
drawn-from-the-margins.digital.v1.0.pdf
9 MB
Exclusive content
Support this Troika Adventure at or above a special price point to receive something exclusive.
Paperback
This is a high-quality paperback. Purchase this and I will send you a copy. YOU WILL NEED TO PROVIDE SHIPPING DETAILS.
Hardback
This is the high-quality hardback. Purchase this and I will send you a hard copy. YOU WILL NEED TO PROVIDE SHIPPING DETAILS.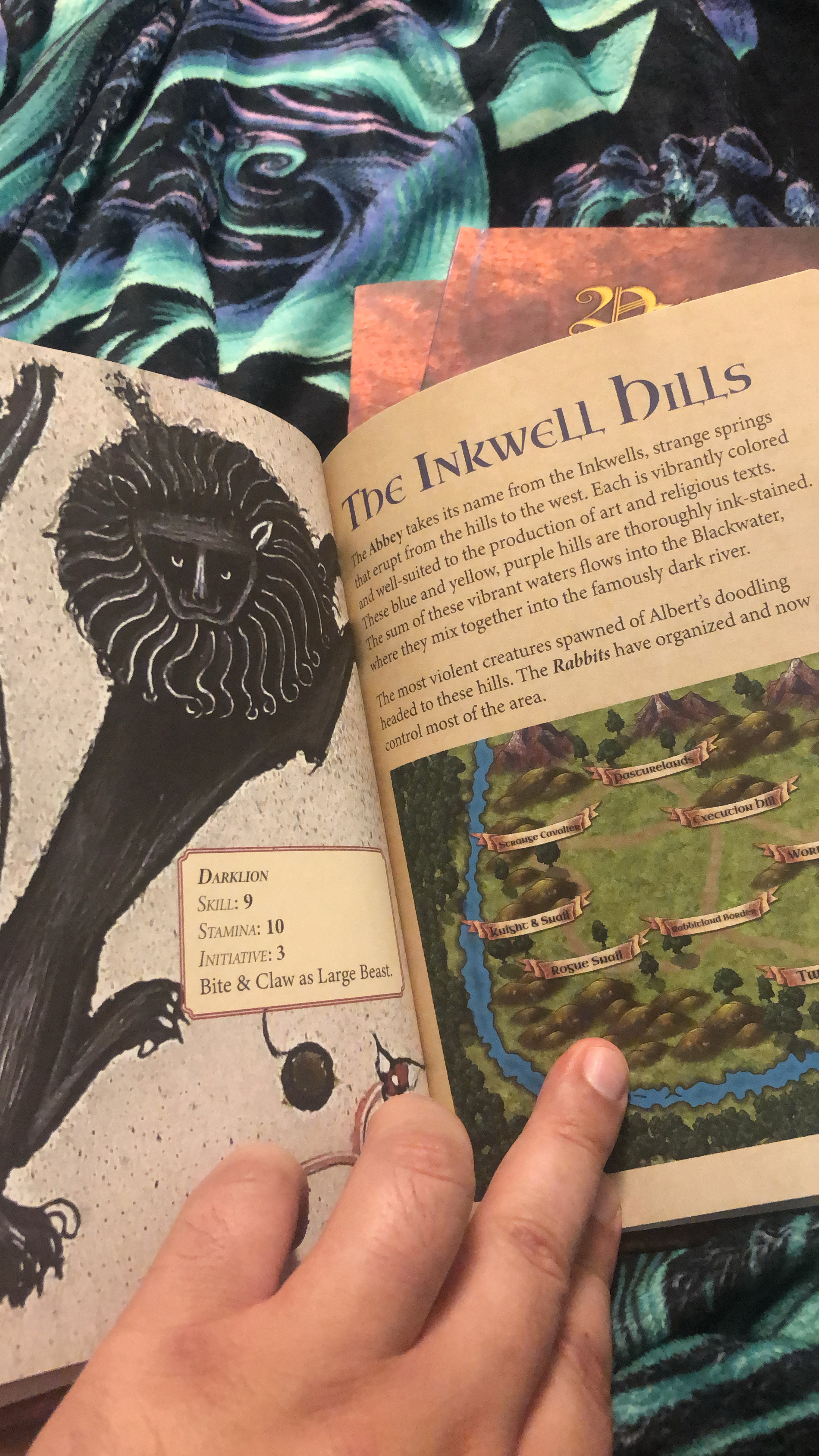 Community Copy
If you are in need and can't afford a copy of Drawn from the Margins, help yourself to a community copy of the digital release. Every sale contributes more copies to the pool:

PDF sales add 1 copy
Tips in $3 increments over the asking price add 1 copy per $3
Comments
Log in with itch.io to leave a comment.
any chance for more community copies?
I threw 6 more up for ya. Maybe hit us with a review?
wow, you are on it! thanks, it looks pretty fun and i like the ideas you've got for it.